I started AC quite late, and didn't get into it seriously until about february.
When that started, I spent the first 3 or 4 days under Parthor in the AOD (Azile) monarchy. We had a nice leveling spot in Samsur with 2 bronze dillos that we could block between 2 pillars and shoot at without any risk heh. After I hit level 9 or so (about the 1st day) I moved to the Baishi Tower where most of our guys hanged. Heh those were the days, we were total newbies I didn't even know back then how to cast a spell. Then some internal war exploded between our friend Gara OGD and the Azilites. I don't really remember what it was about but it kinda split all of us.
I then joined Hilda no Polaris, french like me, who I knew back from UO. We were under the Mercs (Osium) and I spent like another 4 days leveling 8 hours a day at the arwic pillars shooting Olthois that were blocked by the base of the hill. Heh thats where I first met people like Malaria, Die form Ex (Die-TF), Dread Loch / Loch, Bad Dreams…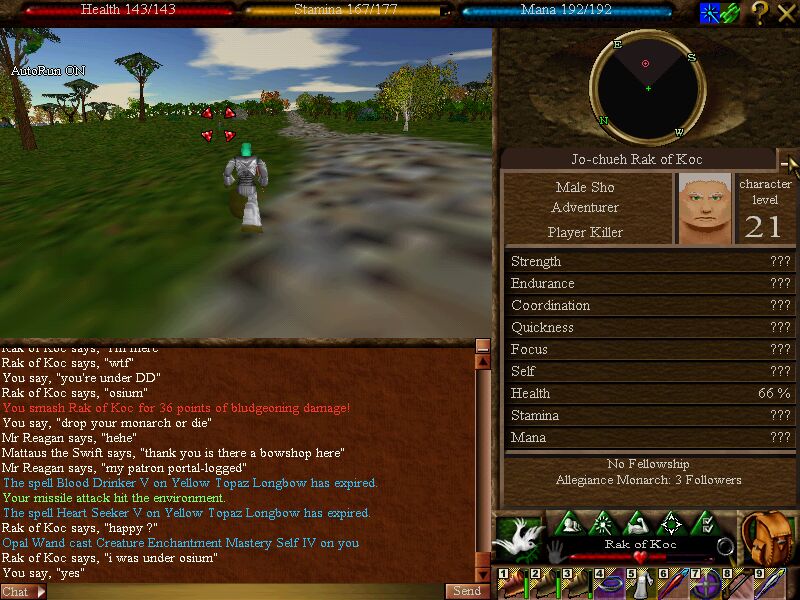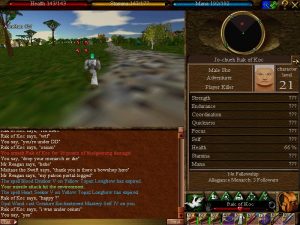 Learning politics on DT as my patron broke from The Mercs without telling me…
Then at the end of that 1st week, I was running to Eastam from Arwic to equip my newbie reroll and was about there when some high level Merc (Hiret under Mikey) attacked me… I asked him wtf was wrong with him considering I was under the Mercs too (monarch Osium). He told me I wasn't and had the Dark Doomer tag instead. I had no clue who that Dark Doomer was and my patron wasn't on so I broke and went back to Mercs.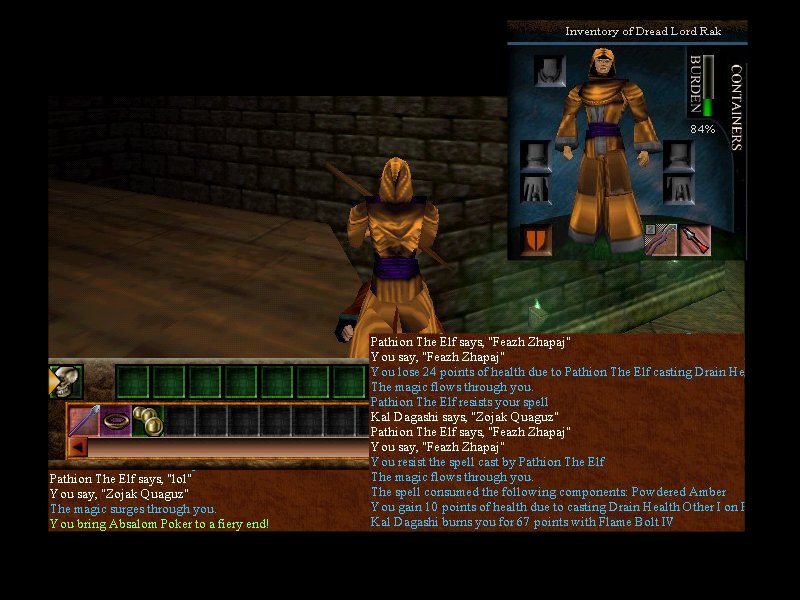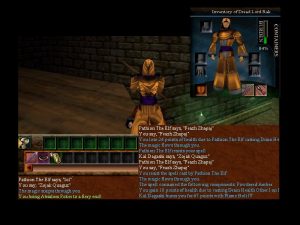 Its that day I discovered about politics on AC. My patron logged on a couple hours later and explained me what it was all about. Dark Doomer had gone at war with The Mercs, followed by Alice-to-katarina, and other big guys like Blood, and my patron had been asked to join them too. Like 4 hours after my 1st encounter with Hiret, I met him again in Eastam and died to him heh, but this time I knew why we were fighting :p
Anyways I was pretty much done with this mega gimped char (I had no life magic, no mana conversion, no creature magic and was a lockpicker lol). So I ran him to the Lin temple where most of our french friends were starting, and I started my reroll Dread Lord Rak (spe life mage).