Asheron's Call Level 60 Mage Darktide !
Item #369445024


Bidding is closed for this item.



(to seller)
(to bidder)

| | |
| --- | --- |
| If you are the seller or the high bidder - now what? | |

Currently
$5,100.00
First bid
$500.00
Quantity
1
# of bids
50 bid history | with emails
Time left
Auction has ended.
Location
International, Europe, France
Country
France
Started
Jun-28-00 06:07:03 PDT
mail this auction to a friend
Ends
Jul-01-00 06:07:03 PDT
request a gift alert
Seller (Rating)
online-games (10)
view comments in seller's Feedback Profile | view seller's other auctions | ask seller a question
High bid
barryrf (20)
Payment
See item description for payment methods accepted
Shipping
Seller ships internationally (worldwide), See item description for shipping charges
Relist item
Seller: Didn't sell your item the first time? eBay will refund your relisting fee if it sells the second time around. Relist this item.
Seller assumes all responsibility for listing this item. You should contact the seller to resolve any questions before bidding. Auction currency is U.S. dollars ($) unless otherwise noted.
Ultimate AC Account
Level 60 Mage

Base Skills / Stats





Buffed Skills / Stats




Mikey is good for everything from high level mage to melee and can even be an archer since with his level VI buffs he can get arround 110 bow.

With 270+ base war magery and arround 330 buffed, Mikey can use War VI wands without having to buff. Buffed, he can laugh at people using War inept VI, Bafflement VI, Feeblemind VI on him since he'll still be able to shoot :) But although wands are cool, I prefer streaks considering they are faster to hit their target (with no mana stones cost) and with such a high war magic you can cast level VI streaks without having to worry about fizzling or being resisted even debuffed :) And of course you can also cast the new "diamond" War Spells easely with such a high war.

Mikey can cast EVERY level 6 spell with ease, with a buffed life magic of 298 you WILL hardly fail level 6 spells buffs / debuffs, same thing with his 290+ buffed creature. Note that he has learned almost every level VI spells and for those not learned that you would like to learn I have his Splitpea file that I can send you to your request (Splitpea is a program made by Merry that calculates the random personal tapers for each spells. Thx Merry BTW :)).

Mikey has a Peerless Atlan Staff (the best Atlan weap in the game : doing 27/35 damage buffed , and pretty fast speed). Coming with it 1 lightening major stone and 2 frost major stones and the awesome part is that with his 255+ buffed staff skill you can use the spells from the weap :)

Mikey also has 343 buffed run enabling him to catch his opponents to kill them, or run fast enough when his buffs drop... Not to forget his 343 run which are quite usefull, specially for certain quests where in 1 jump you can skip 75% of the work and directly go collect the quest item (IE : the frost major stone..

Being Gharu'ndim he can also use his Impious Staff which is the reward you get for doing a long mage quest. But the awesome part is that this staff can't be lost on Death !! So you can use it with your super war skill since its a war wand, and throw level VI Force Bolts to peeps without being worryed to loose it if you die. And talking about Gharu'ndim, you get tons of protections with low arcane recquirements coming with this account too.

With his 250+ buffed arcane, Mikey can use his great lev V and VI wands/staffs/orbs/jewels/protections...

As you see Mikey has quite a high resist (250+). This has enabled me to do lots of 1 vs 2 to 7 peeps and its really great fun when you can take so big numbers specially when they're level 50s. And the good part is that its still affordable to raise since it only costs 1.6m to raise.

Mikey has also the GREAT advantage of having leadership trained. With my 206 buffed leadership I pump max xp from my vassals and with my 200+ buffed loyalty I can transmit lots of xp too. Thats the reason why I was given half the vassals of our monarchy by my monarch, because with theese skills I get more xp than he did get from the vassals and I also give him more xp than he would get having them directly under him. So basically for 1 million xp my monarch would have gained, i gain like 1.3+ million and he still gains 1million + xp from me, which gives 2.3+ million to the monarchy instead of just 1 million... No need to say that its not hard to find vassals when you're so high and the hard part is actually to have to say no to them :)

Note that Mikey on the screen shots is currently at the end of level 60 but will be level 61 by the time the auction ends. Theese screen shots got taken yesterday and as you noticed the buffed skills screen shot shows that he already earned close to a million xp and only needs 3 millions to level. I'll leave this xp unassigned so that you spend them how you like, although my advice would be to buy 1 focus and 1 self considering it'll give you 1 of each mage school. I'll be updating the screen shots with the latest xp / level ASAP to confirm he is getting level 61...

Archer PK





Nice archer. Basically its a raiding archer, built to do a max damage to the targets. But with his Spe life and Item he can solo quite well too. He'll really benefit from the Spe Curves with 2 so important skills (life/item) being specialised. If you take the time to level him he should therefore be able to cast lev VI buffs, Lev VI debuffs, and lev VI BD pretty soon when he hits the mid 40s.

Alchemist / Fletcher

Buffed : 270+ Alchemy (makes HQ Ingots, Excellent Bow Strings for the composite bow...)
260+ Fletching (Greater Elemental Arrows) and he has 84 hp and a nice bow skill to level / kill vitae.





Coming with this great set of Chars you'll also see a great deal of items !

1 Yumi 86%, 8 Yumis 59/60 %, 3 HXbows 109%, 3 Fiery Shields, 2 High Al Shields
20+ Cloth Protections and many Jewels Protection / Creature Buffs IV to VI+
2 Whirling Blade VI, 2 Whirling Blade & 1 Lightening V Arcane Wands
18 Wands Of Black Fire, 3 White Virindis Wands
3 Matty Coats, 7 Armordillo Coats


Over 80 Death Items (30+ in Wands/Orb/Staves, 30+ jewels, 20+ in weaps or items)

I'll be accepting Western Union or Wires since they are both the safest
Account infos will be given to the buyer as soon as the payment will be confirmed.
As you can see, having 10 ebay stars I've quite a long experience at selling and buying through Ebay.
Enjoy your bidding on that great account.

---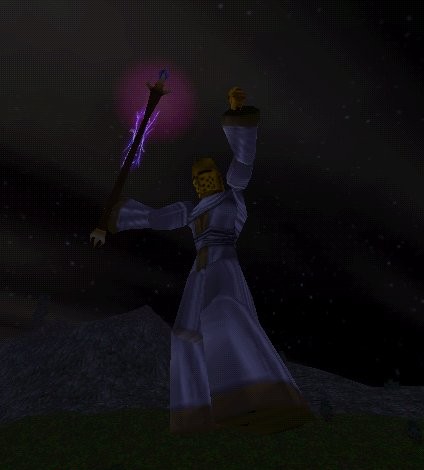 Bidding is closed for this item.
If you're the seller or the high bidder - now what?
Contact each other. The seller (online-games) and the high bidder (barryrf) should contact each other within three business days to discuss payment and shipping details.
Leave feedback for the other party once the the seller has received the payment and the winning bidder has received the item.
Leave feedback to seller - Leave feedback to bidder.
Details for the seller and high bidder(s):
The seller should contact the winning bidder(s) with information on the total cost, including shipping, and where to send payment. The winning bidder(s) must pay the seller directly for the item(s), and it is the seller's responsibility to fulfill the order when payment terms are met. The binding contract of the auction is between the winning bidder and the seller.
If the seller is unable to establish contact with the high bidder within 3 business days of the end of the auction, he/she may lose the place as winning bidder, and be at risk for receiving negative feedback and/or a Non-Paying Bidder warning, both of which can ultimately lead to suspension from eBay.
Seller - Want a safe, easy way to collect payment from the high bidder(s)?
To collect payment for this item using eBay Online Payments (a service provided by Billpoint), you can send the buyer a Billpoint Invoice





---




Copyright © 1995-2000 eBay Inc. All Rights Reserved.
Designated trademarks and brands are the property of their respective owners.
Use of this Web site constitutes acceptance of the eBay User Agreement and Privacy Policy.